Papa came up from Illinois today. He'll be having a good long visit with us before heading back.
So (need I say?) we cleaned house all day. Hey, we were good this time! We started cleaning yesterday so we didn't have as much to do today.
We'll that wraps up my day...:)
Hey want to see what bluebananaberry pancakes look like?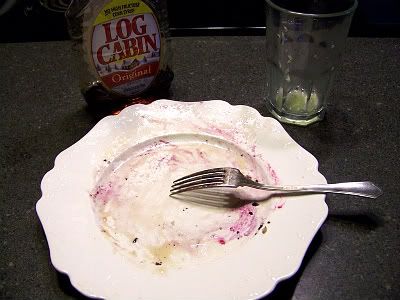 Ooops! Got to be faster than that! After a day of hard work pancakes don't last long in this house.