bottles! Yes! And I decided this morning (which was a beautiful morning) to take a
million
picture of my bottles for my blog!
So I packed them all into a basket...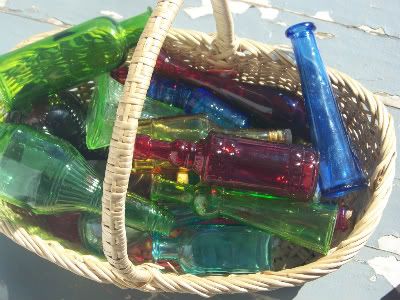 ...actually they didn't all fit. so after several trips I got the all lined up outside....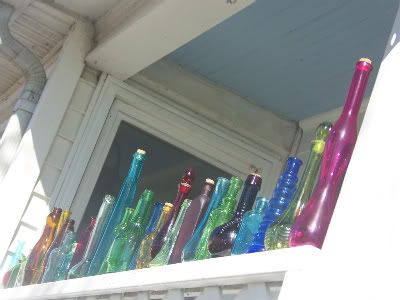 Unfortunately I got them all lined up only to realize they wouldn't all fit here either. So I snapped a few pics and then moved them again...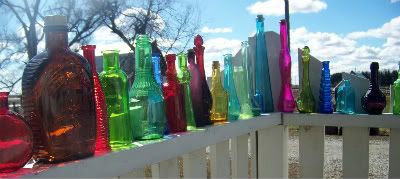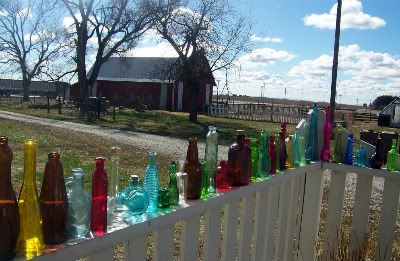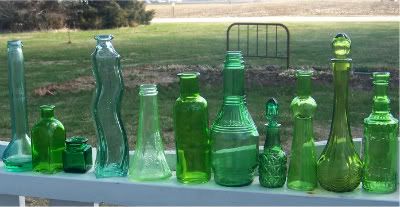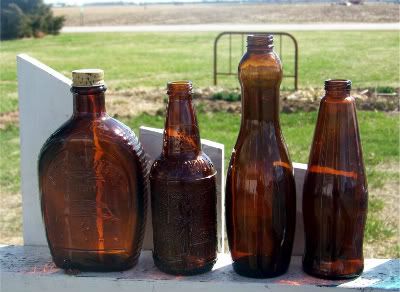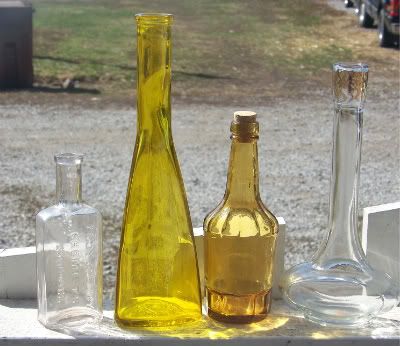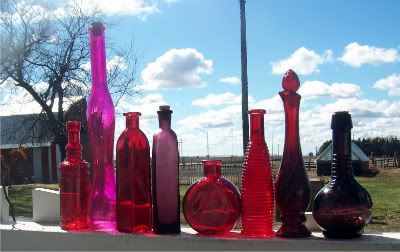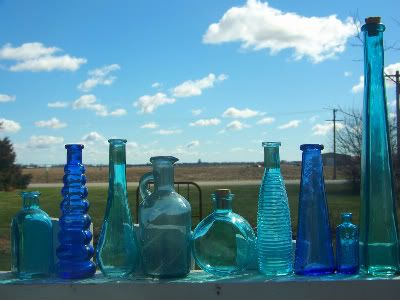 These are my favorites...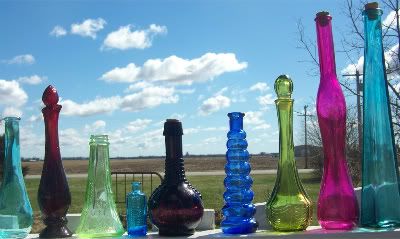 And this is where they live...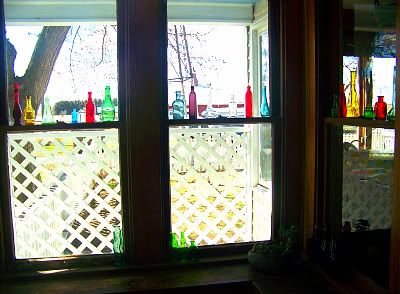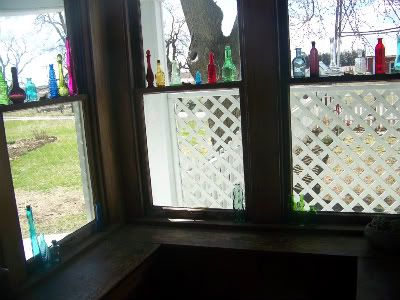 I'm going to have to find some more windows soon.