Oh well, in our house we never celebrate birthdays on the actual birthday anyway. So today we celebrated Sarah's birthday. So getting up reeeeeaaallly early (about eight) I started my first ever batch of doughnuts, which I will tell all about later.
Then I made cake, then I made crab cakes, and crab rangoon, then comes the icing on the cake. No I literally mean the icing on the cake...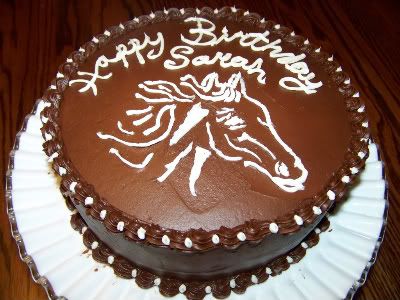 Happy birthday Sarah. My feet hurt. Goodnight.