At some point this winter there will come a time when I will have nothing to do. A week maybe two. Where I well have the time to blog every day and absolutely nothing to blog about. It will probably occur in the weeks following the Holidays. Aaah, the long weeks of winter when the world seems to go into hibernation. I can't wait.
Any ways...want to see what I've been doing all week?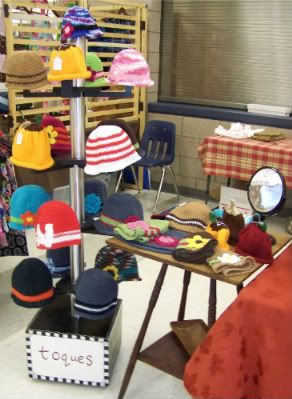 I've been making hats. Yup that's it. All week. For the craft show yesterday.