Peanut butter cookies. And the I put chocolate chips in them. Why? Because I wanted to feel like a genius...
...It worked!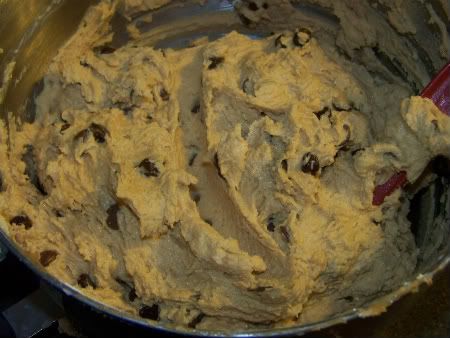 When was the last time you swiped you finger through the cookie dough, and then grinned really big because it made you feel like a little kid again. Go ahead, try it.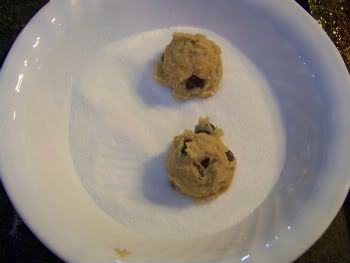 Oh, yeah, because there's not enough sugar in the babies already you have to roll them in more sugar before you can cook them.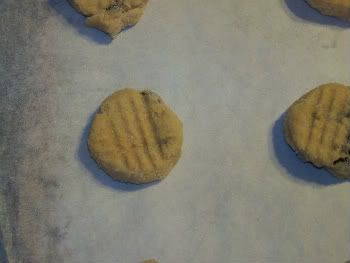 Don't forget to spuish them with a fork, it's the peanut butter signature.
Yum! Apologies for the terrible pictures. I blame it on the lighting.
If you need a recipe this is the one I used
'here'